You're spoilt for choice here! You can listen to my podcast, be on my podcast (female-identifying only) or you can scroll down for links to podcasts and articles I've been on. Big fun! Or go to my You Tube channel. 
Here's mine (click on the name): 
Conversations About Closets With My Closest 1000 Friends.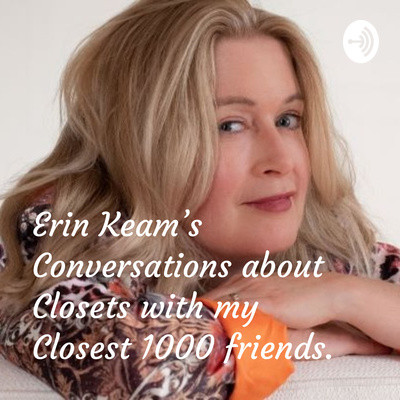 Bonus! Scroll to see a video of my singing teacher explaining how I never practice. 
Want me to be on your podcast? I'm an awesome guest. 
Tons of added value, lots of subjects and I even have a cool accent.
Podcasts by women only, please.  The link below is to schedule a mutual appreciation call, or email me erin@thehappywardrobe.com.
BONUS! This is a video of my amazing singing teacher, Will from Adarna explaining politely that he likes having me as a student even though I don't practice and I'm a pain in the butt. No, I have no idea why it looks black, but it does work. 
Free e-guide! Dressing for your shape (3 strategies)

We hate spam too. Unsubscribe at any time.
Wisdom from the Wardrobe
with Erin Keam
Blogs about style tips, musings, mindset and more!